All Sun City golfers can earn Troon Rewards by playing at Sun City Hilton Head community courses.
Click here for more information and to sign up to become a Troon Rewards member.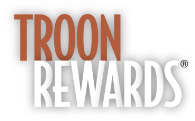 If you're a Troon Rewards member and do not live in Sun City Hilton Head, you can redeem your points at any of our three courses! More information about our golf courses is listed on this page.